Download Tistrya - Lily Marleen - Fallen lesbian (eng) Demo
30-10-2021, 06:40
Add bookmarks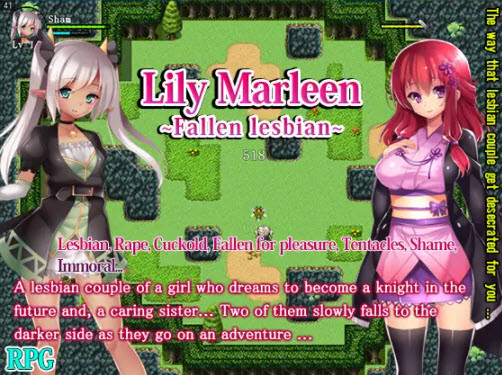 Original Name: Tistrya - Lily Marleen - Fallen lesbian (eng) Demo
Artists: Tistrya
Full Size: 320 Mb.
Downloads: 84


Genre:

Lesbian

,

Humiliation

,

Ntr

,

Tentacles

,

Elf Girl

,

Monsters

,

Yuri

,

Netorare

,

Tistrya

,

Cuckoldry

,

Decadent

,

Immoral

,

Female Protagonist

,

Shame

,

Rpg





https://florenfile.com/vxw43dz4yv7t/RJ353319_ana_trial.zip.html

** Story
Sham who dreams about becoming a Knight someday had a feeling toward,
Marion who was like a elder sister who lived next door and took care of her.
Sham celebrated the Coming of Age Day, and decide to take the test to exit the city with Marion ...

** Erotic aspect
This story contains various rape scene and, scene where character falls for pleasure.
Two of them get molested one after another.
The way that lesbian couple get
desecrated for you ...

** character
[Sham]
The main character. A girl who dreams of becoming a knight someday.
She has a secret feelings toward Marion, who took care of her ever since she have lost both of her parents.
She calls herself with male pronouns.
[Marion]
An elder girl who lives right next to Sham.
Although she does not have power to fight, she is blessed with feminine like tolerance and huge heart.